Episode 194: ROB SIRSTINS Ego of the Warrior: From Self-Hate to Self-Love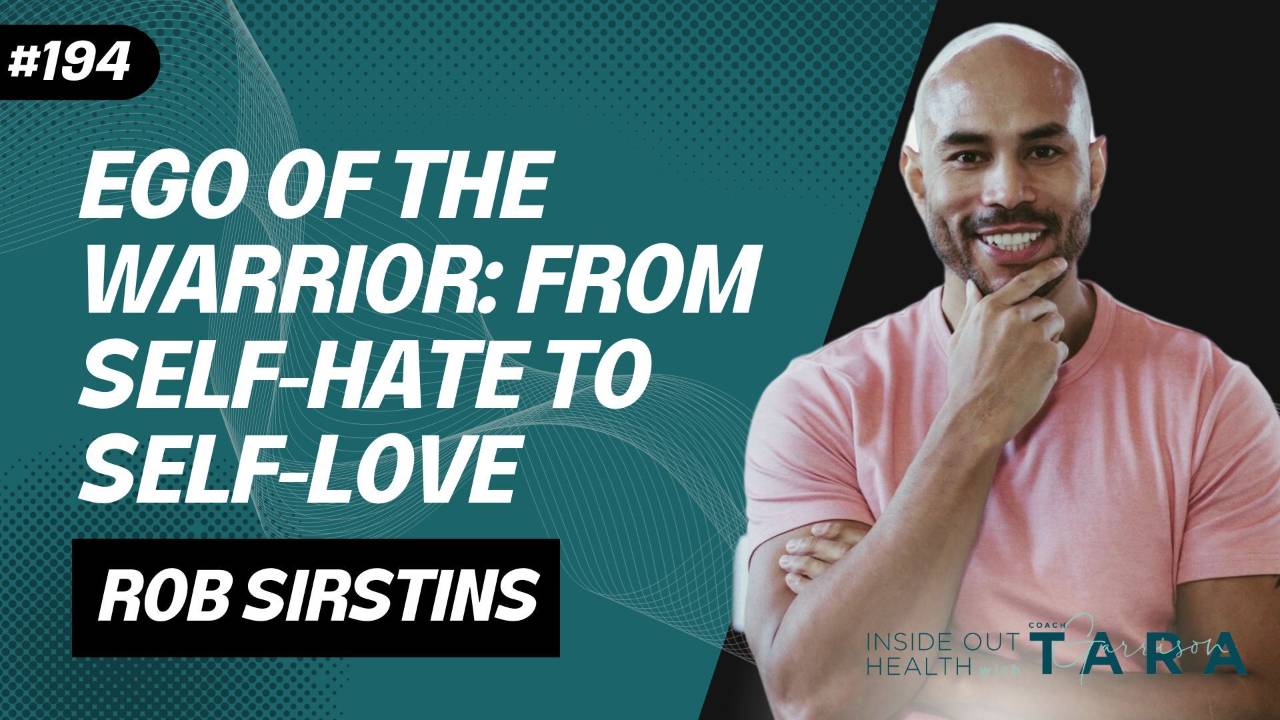 Rob Sirstins is an empowerment coach, author and speaker.
From his earliest days, Rob's journey was marked by resilience and determination. Adopted into a loving family in Utah, he confronted the harsh realities of bullying and physical assault, driven by prejudice against his appearance. In the face of adversity, Rob discovered solace in the realm of sports, where he excelled and competed at the highest level.
At one point, Rob stood at a critical crossroads that demanded a choice between destruction and healing. It was then that he recognized that pain need not be an inescapable burden but rather a catalyst for growth.
Summoning immense courage, he made the decision to embark on a transformative journey of healing and letting go of the past. As he shifted his perspective, Rob began to view his experiences as invaluable life lessons, nurturing within him empathy and understanding.
Embracing the belief that personal transformation and happiness are born through self-reflection and dedicated effort, he embarked on the path of rewriting the narratives we construct, unlocking our limitless potential.
In this episode, Rob Sirstins shares how his tough childhood shaped him into the human being and leader he has become, as well as what it means to find a masculine-feminine balance and how being curious and open-minded can transform your whole life.
Learn more about Rob here: https://www.robsirstins.com/
Instagram: @robsirstins
Get Rob's book Ego of the Warrior: https://amzn.to/3ryuZds
IN THIS EPISODE YOU WILL DISCOVER:
00:02:10 - how Rob's childhood shaped his journey and why he got interested in personal development
00:12:00 - when people started noticing his transformation and his own realizations about it
00:17:00 - how you can get to your goals faster
00:19:22 - on the ego work
00:24:23 - the masculine and the feminine
00:34:55 - on the importance of questioning everything
🟧TRY COACH TARA APP FOR FREE:
🟧SELF GUIDED PROGRAM:
https://www.taragarrison.com/level-up
🟧INDIVIDUAL ONLINE COACHING:
https://www.taragarrison.com/work-with-me
🟧CHECK OUT HIGHER RETREATS:
https://www.taragarrison.com/retreats
🟧 SOCIAL MEDIA:
Instagram @coachtaragarrison: https://bit.ly/3yxK6CP
TikTok @coachtaragarrison: https://bit.ly/3q2yZxS
Facebook @coachtaragarrison: https://bit.ly/3oU6xz0
🟧 INSIDE OUT HEALTH PODCAST SPECIAL OFFERS:
☑️ Upgraded Formulas Hair Test Kit Special Offer: https://bit.ly/3ehSyuV
☑️ Upgraded Formulas Main Site & Get 15% OFF Everything with Coupon Code INSIDEOUT15: https://bit.ly/37HA4BE
☑️ Rep Provisions: Vote for the future of food with your dollar! And enjoy a 15% discount while you're at it with Coupon Code COACHTARA: https://bit.ly/3dD4ZSv
If you loved this episode, please leave a review!
Here's how to do it on Apple Podcasts:
Go to Inside Out Health Podcast page:

https://podcasts.apple.com/us/podcast/inside-out-health-with-coach-tara-garrison/id1468368093
Scroll down to the 'Ratings & Reviews' section. Tap 'Write a Review' (you may be prompted to log in with your Apple ID). Thank you!