Episode 165: SARA BANTA Thyroid, Mental Health & Estrogen Dominance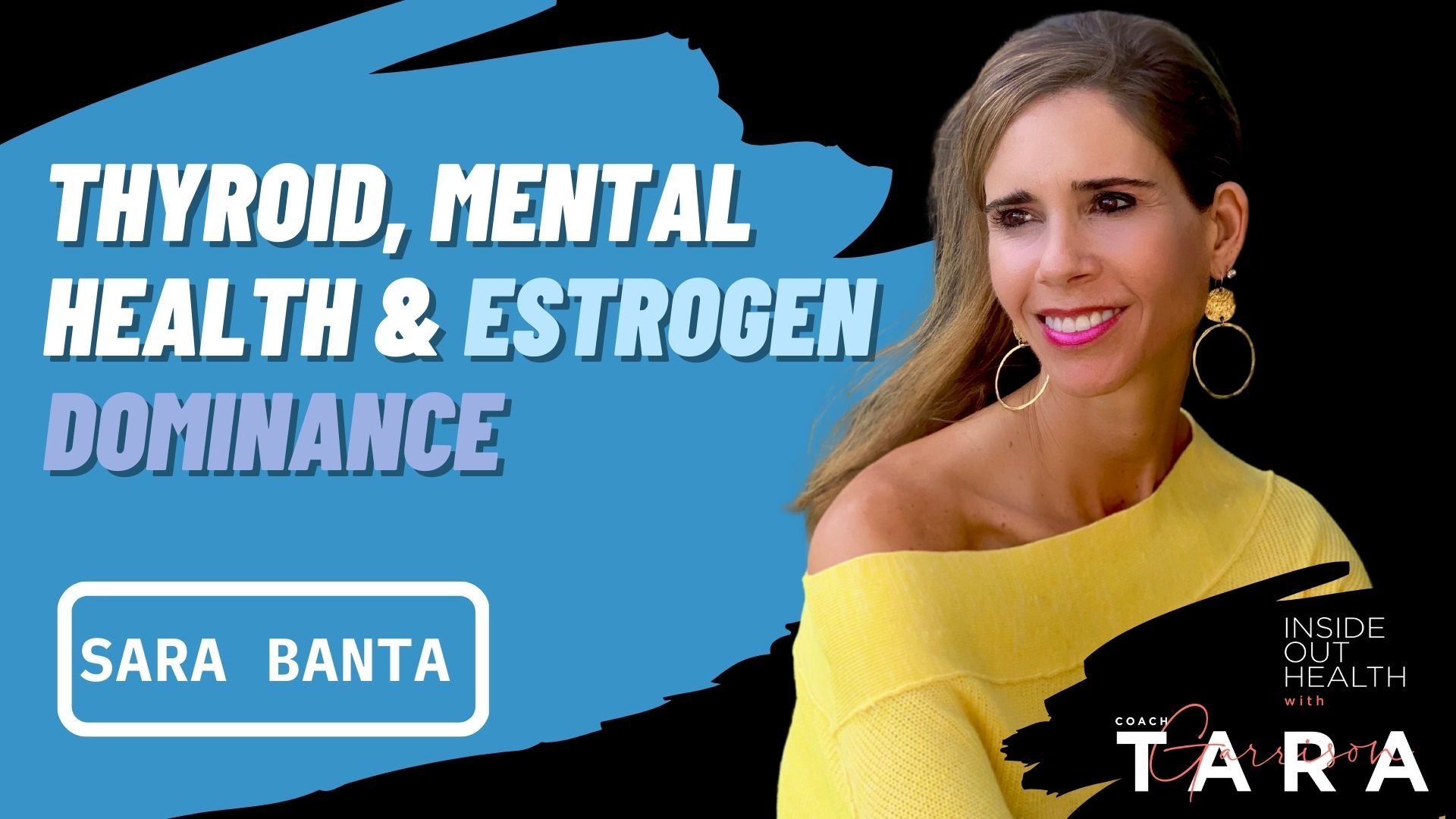 Sara Banta is the owner of Accelerated Health Products in addition to the host of Accelerated Health Radio and TV which reaches over 350,000 listeners a month.
She helps her clients and listeners reach their optimal state of health through proper frequency enhanced detox supplements, cutting edge technologies, and modalities.
Her journey hit rock bottom about 15 years ago suffering from Crohn's disease, hormonal issues, PCOS and heavy metal toxicity. After Western medicine couldn't give her answers or solutions, she discovered natural solutions that actually worked.
As she was on her journey, she was hit with her 9 year old son's diagnosis of leukemia. It was that moment that she knew she had a bigger calling in life; to open people's eyes to the world of natural healing.
Fast forward to today where she serves her clients and listeners with cutting edge protocols that combine Scalar frequency-based supplements, Chinese medicine, healing devices and much more to detox, reset and rebuild their Body, Mind and Spirit.

In this episode, Sara Banta talks about all types of thyroid issues, and how poor thyroid health impacts mood and mental health. Plus, how addressing estrogen dominance can impact your health!
Check out her products here: https://www.acceleratedhealthproducts.com/taragarrison
Learn more about Sara here: www.sarabantahealth.com
Instagram: @acceleratedhealthproducts
Check out her Ascent Diet Cleanse here: https://www.acceleratedhealthproducts.com/blogs/articles/ascent-diet-cleanse-food-plan
IN THIS EPISODE YOU WILL DISCOVER:
00:03:50 - why 'normal' range numbers in your thyroid panel may be skewed
00:10:20 - neurotransmitters connection with liver and gut health
00:24:00 - all the different factors that make our body stressed and what to do about it
00:31:40 - what you need to know about iodine
00:46:00 - estrogen dominance and detoxification
🟧TRY COACH TARA APP FOR FREE:
🟧SELF GUIDED PROGRAM:
https://www.taragarrison.com/level-up
🟧INDIVIDUAL ONLINE COACHING:
https://www.taragarrison.com/work-with-me
🟧CHECK OUT HIGHER RETREATS:
https://www.taragarrison.com/retreat
🟧 SOCIAL MEDIA:
Instagram @coachtaragarrison: https://bit.ly/3yxK6CP
TikTok @coachtaragarrison: https://bit.ly/3q2yZxS
Facebook @coachtaragarrison: https://bit.ly/3oU6xz0
🟧 INSIDE OUT HEALTH PODCAST SPECIAL OFFERS:
☑️ Upgraded Formulas Hair Test Kit Special Offer: https://bit.ly/3ehSyuV
☑️ Upgraded Formulas Main Site & Get 15% OFF Everything with Coupon Code INSIDEOUT15: https://bit.ly/37HA4BE
☑️ Rep Provisions: Vote for the future of food with your dollar! And enjoy a 15% discount while you're at it with Coupon Code COACHTARA: https://bit.ly/3dD4ZSv
If you loved this episode, please leave a review!
Here's how to do it on Apple Podcasts:
Go to Inside Out Health Podcast page:

https://podcasts.apple.com/us/podcast/inside-out-health-with-coach-tara-garrison/id1468368093

Scroll down to the 'Ratings & Reviews' section. Tap 'Write a Review' (you may be prompted to log in with your Apple ID). Thank you!