Episode 182: ROWENA GATES The Power of Healthy Protein Folding in Your Body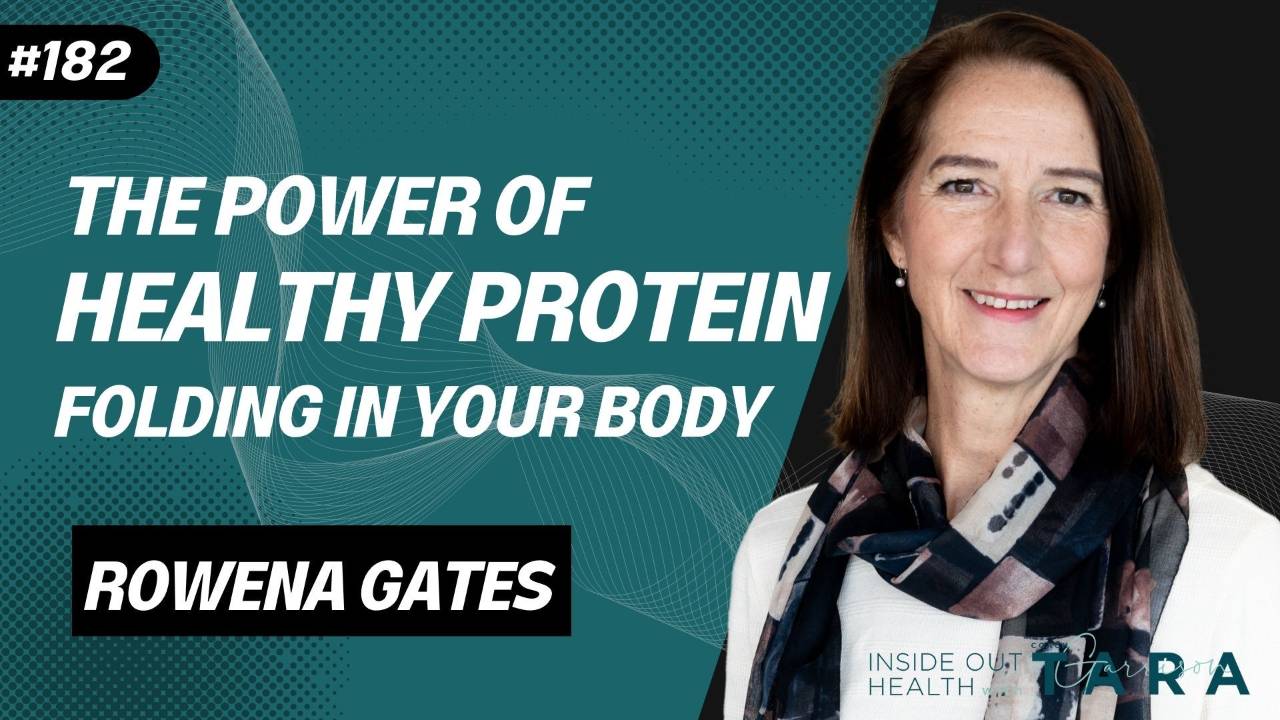 Rowena Gates is a principal at Eng3 Corporation. She helped launch Eng3's NanoVi technology and currently oversees business development for its use in health, wellness, and performance.
Rowena has been a serial entrepreneur since 1995 when she co-founded one of the earliest companies to offer an Internet-based solution to the logistics industry. She received her Ph.D. from the University of Washington for her work on international strategic alliances and regional economic development.
While her collaborative approach remains, her focus has shifted from the economic wellbeing of regions to the health and wellness of individuals.
In this episode, Rowena chats with Tara about light frequencies, mitochondrial health and the NanoVi product that helps enable the correct protein folding in the body.
Learn more about NanoVi here: http://www.eng3corp.com/tara
Instagram: @eng3corp
IN THIS EPISODE YOU WILL DISCOVER:
00:02:00 - what people need to know about the process of protein folding in our body
00:12:28 - what NanoVi is and how it works
00:26:20 - how you can leverage hyperbaric oxygen therapy and NanoVi together
00:30:50 - how increasing mitochondrial energy is critical to health
🟧TRY COACH TARA APP FOR FREE:
🟧SELF GUIDED PROGRAM:
https://www.taragarrison.com/level-up
🟧INDIVIDUAL ONLINE COACHING:
https://www.taragarrison.com/work-with-me
🟧CHECK OUT HIGHER RETREATS:
https://www.taragarrison.com/retreat
🟧 SOCIAL MEDIA:
Instagram @coachtaragarrison: https://bit.ly/3yxK6CP
TikTok @coachtaragarrison: https://bit.ly/3q2yZxS
Facebook @coachtaragarrison: https://bit.ly/3oU6xz0
🟧 INSIDE OUT HEALTH PODCAST SPECIAL OFFERS:
☑️ Upgraded Formulas Hair Test Kit Special Offer: https://bit.ly/3ehSyuV
☑️ Upgraded Formulas Main Site & Get 15% OFF Everything with Coupon Code INSIDEOUT15: https://bit.ly/37HA4BE
☑️ Rep Provisions: Vote for the future of food with your dollar! And enjoy a 15% discount while you're at it with Coupon Code COACHTARA: https://bit.ly/3dD4ZSv
If you loved this episode, please leave a review!
Here's how to do it on Apple Podcasts:
Go to Inside Out Health Podcast page:

https://podcasts.apple.com/us/podcast/inside-out-health-with-coach-tara-garrison/id1468368093

Scroll down to the 'Ratings & Reviews' section. Tap 'Write a Review' (you may be prompted to log in with your Apple ID). Thank you!