Episode 159: EILEEN DURFEE Former Nuclear Engineer Turned Health Optimization Product Inventor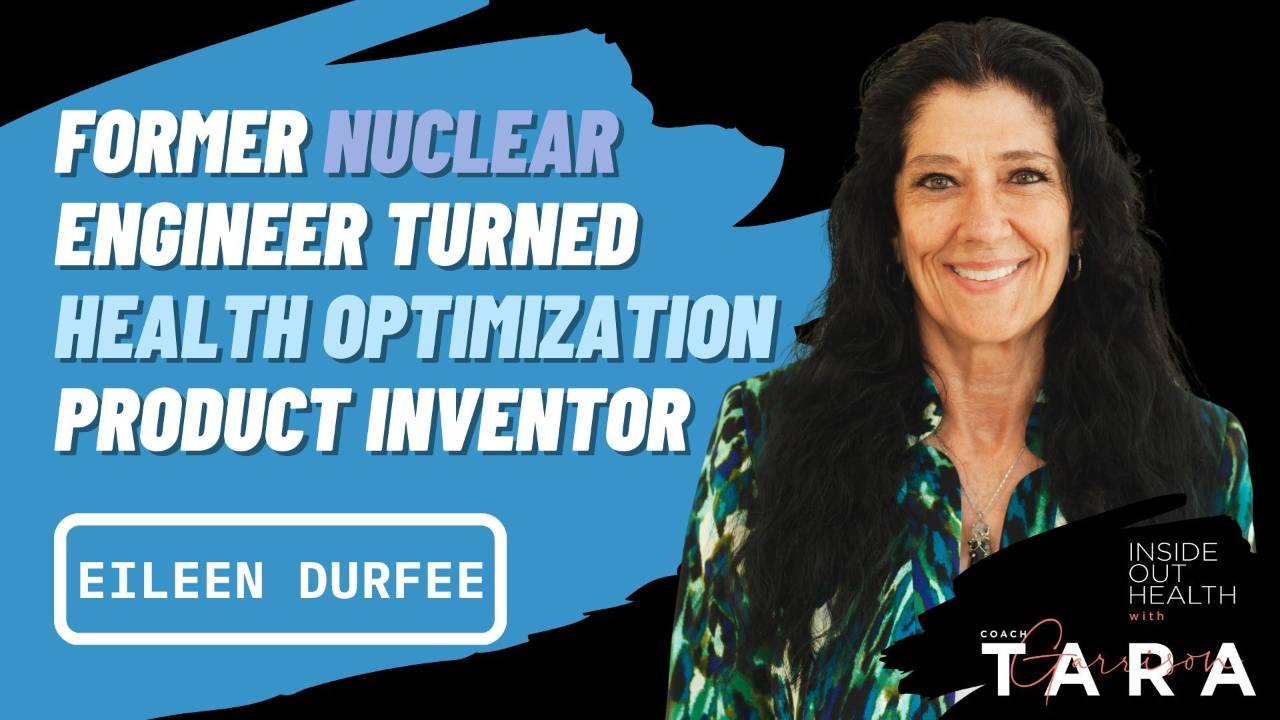 Eileen Durfee is a former nuclear power plant engineer who became sick due to chemical exposure.
She suffered from chronic pain, allergies, Hashimoto's, hypothyroidism, and lack of energy. These symptoms were the result of her body not eliminating the toxins to which she was regularly exposed.
She tried a variety of medications, diets, therapies, and more, to help recover her health. On a quest to heal her body, she engineered solutions with her vast knowledge and experience to help others.
Her journey to overcome her own health issues led her to become an inventor and businesswoman.
Eileen's company Creatrix sells foam rollers, ozone, plasma, enemas & skincare. Creatrix Solutions provides posture corrector foam rollers for back and neck pain, near infrared saunas, and other detoxification protocol equipment for adrenal fatigue to naturally enhance health.
In this episode, Tara and Eileen discuss various health optimization gizmos and gadgets, hormonal health and more.
Check out Eileen's products here: http://www.CreatrixSolutions.com - use code COACHTARA for 10% off.
Instagram: @creatrixsolutions
IN THIS EPISODE YOU WILL DISCOVER:
00:02:07 - Eileen shares about her health struggles from the birth trauma to the car accident in her childhood
00:09:47 - about the gizmos she started inventing
00:20:50 - about caffeine and hormones connection with genetics
00:22:54 - biggest health game changers that Eileen has used
00:55:00 - Eileen's discussing spine health
🟧TRY COACH TARA APP FOR FREE:
🟧SELF GUIDED PROGRAM:
https://www.taragarrison.com/level-up
🟧INDIVIDUAL ONLINE COACHING:
https://www.taragarrison.com/work-with-me
🟧CHECK OUT HIGHER RETREATS:
https://www.taragarrison.com/retreat
🟧 SOCIAL MEDIA:
Instagram @coachtaragarrison: https://bit.ly/3yxK6CP
TikTok @coachtaragarrison: https://bit.ly/3q2yZxS
Facebook @coachtaragarrison: https://bit.ly/3oU6xz0
🟧 INSIDE OUT HEALTH PODCAST SPECIAL OFFERS:
☑️ Upgraded Formulas Hair Test Kit Special Offer: https://bit.ly/3ehSyuV
☑️ Upgraded Formulas Main Site & Get 15% OFF Everything with Coupon Code INSIDEOUT15: https://bit.ly/37HA4BE
☑️ Rep Provisions: Vote for the future of food with your dollar! And enjoy a 15% discount while you're at it with Coupon Code COACHTARA: https://bit.ly/3dD4ZSv
If you loved this episode, please leave a review!
Here's how to do it on Apple Podcasts:
Go to Inside Out Health Podcast page:

https://podcasts.apple.com/us/podcast/inside-out-health-with-coach-tara-garrison/id1468368093

Scroll down to the 'Ratings & Reviews' section. Tap 'Write a Review' (you may be prompted to log in with your Apple ID). Thank you!