Episode 142: BILL CARVALHO The Disturbing Truths Behind Your Seafood and How to Change It with Wild Planet CEO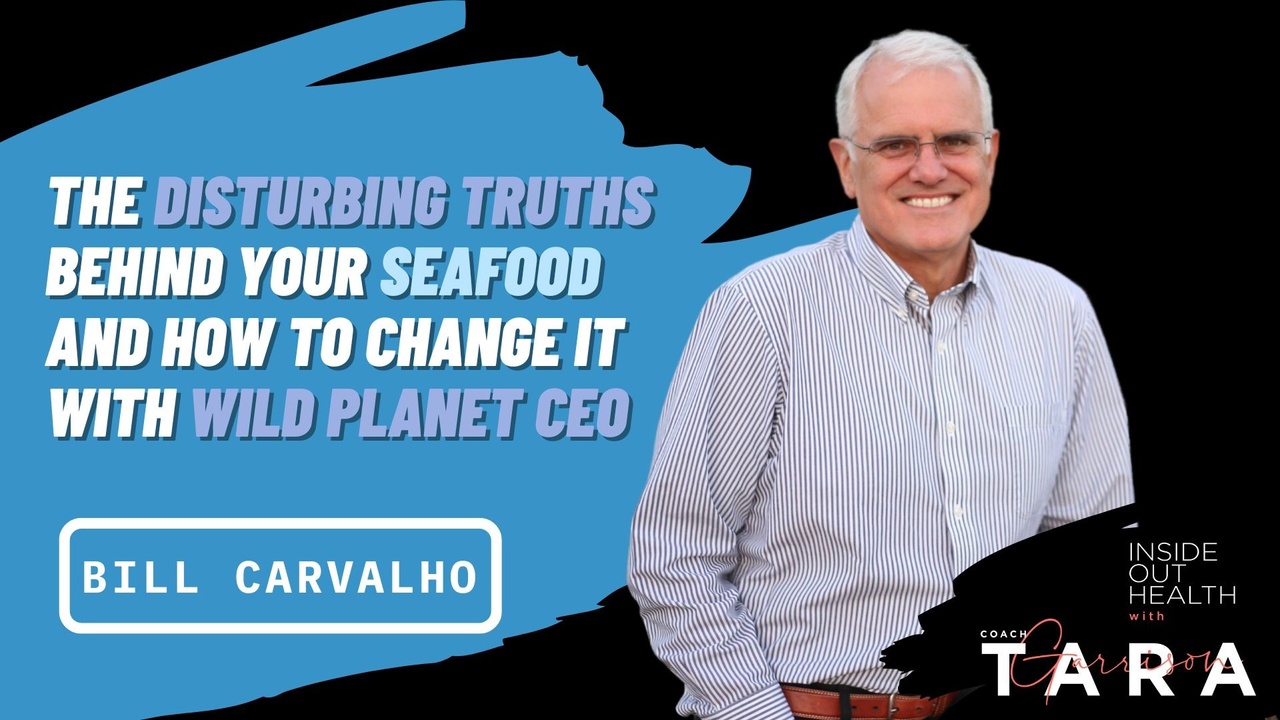 Bill Carvalho is founder and president of Wild Planet Foods, the first large-scale sustainably focused canned seafood company in the country.
Carvalho started the company in 2004 after visiting an exhibit called "Oceans in Crisis" at California's Monterey Bay Aquarium showing that the oceans were reaching a breaking point both from overfishing and from fishing methods that waste billions of pounds of fish every year.
Since then, Wild Planet has become a leading advocate for sustainable fishing as well as for small-scale and community fishermen on five continents, helping them increase their incomes and strengthen their local economies.
The company has been repeatedly recognized by Greenpeace for its procurement policies and practices, and provides guidance for corporate environmental standards at some of the nation's most influential grocers.
In this episode, Bill Carvalho talks about the difference in practices between sustainable and non-sustainable fish production.
Learn more about Wild Planet Foods here: https://wildplanetfoods.com/
Follow them on Instagram: @wildplanetfoods
IN THIS EPISODE YOU WILL LEARN:
00:03:52 - What sustainability means and how Bill started on this path
00:13:40 - How Wild Planet Foods' practices are different from other companies' practices
00:36:00 - The most sustainable ways to approach fishing
00:46:00 - Bill talking about canned fish testing
🟧CHECK OUT MY ONLINE GROUP COACHING:
https://www.taragarrison.com/higher-coaching
🟧TRY COACH TARA APP FOR FREE:
🟧INDIVIDUAL ONLINE COACHING:
https://www.taragarrison.com/work-with-me
🟧CHECK OUT HIGHER RETREATS:
https://www.taragarrison.com/retreat
🟧 SOCIAL MEDIA:
Instagram @coachtaragarrison: https://bit.ly/3yxK6CP
TikTok @coachtaragarrison: https://bit.ly/3q2yZxS
Facebook @coachtaragarrison: https://bit.ly/3oU6xz0
🟧 INSIDE OUT HEALTH PODCAST SPECIAL OFFERS:
☑️ Upgraded Formulas Hair Test Kit Special Offer: https://bit.ly/3ehSyuV
☑️ Upgraded Formulas Main Site & Get 15% OFF Everything with Coupon Code INSIDEOUT15: https://bit.ly/37HA4BE
☑️ Rep Provisions: Vote for the future of food with your dollar! And enjoy a 15% discount while you're at it with Coupon Code COACHTARA: https://bit.ly/3dD4ZSv
If you loved this episode, please leave a review!
Here's how to do it on Apple Podcasts:
Go to Inside Out Health Podcast page:

https://podcasts.apple.com/us/podcast/inside-out-health-with-coach-tara-garrison/id1468368093

Scroll down to the 'Ratings & Reviews' section. Tap 'Write a Review' (you may be prompted to log in with your Apple ID). Thank you!