Episode 166: DREW PLOTKIN Building Your OWN Dream with Chief Dude Officer of Derm Dude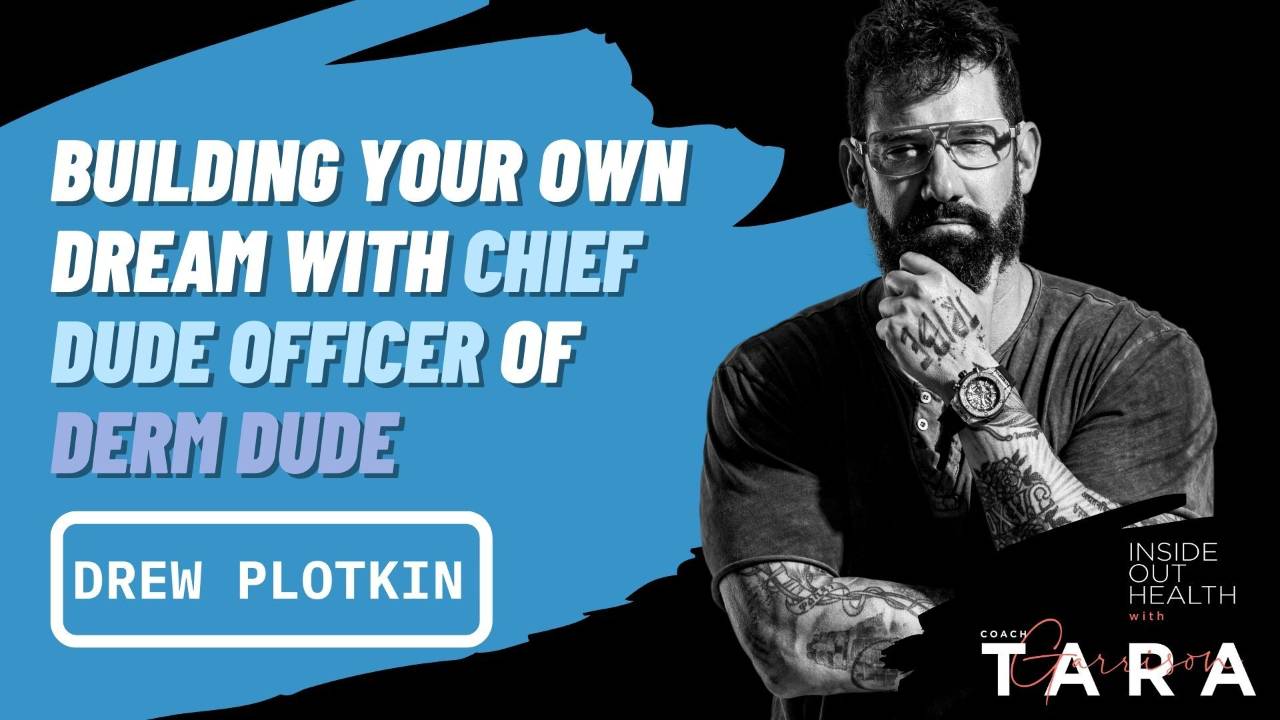 Drew Plotkin is an Emmy award-winning producer and founder of the Launch DRTV agency, where he has created and directed award-winning TV broadcast commercials for major celebrities including Jennifer Lopez, Serena Williams, Cindy Crawford, Ellen Pompeo, Dwayne Wade, Kristin Davis, Jane Seymour, Paris Hilton, Drew Brees and more.
In addition, he is the founder and CDO (Chief Dude Officer) of the skincare line Derm Dude which produces products specifically for men's beards, balls, and tattoos.
They are the primary 2022 sponsor for NASCAR driver Spencer Boyd. Drew has also co-founded Global Mobility USA, a non-profit that delivers wheelchairs to people in need.
In this episode, Drew shares his journey of pivoting and finding success in the end, AND having fun in the process. He also talks about his book 'Under My Skin'.
Learn more about the company here: https://dermdude.com/
Instagram: @chiefdudeofficer
Check out his book Under My Skin here: https://amzn.to/3KaAc1j
IN THIS EPISODE YOU WILL DISCOVER:
00:03:00 - some of the lessons that Drew has learned in the times of darkness
00:16:40 - success vs. fulfilment
00:21:20 - Drew's natural skincare line for men and how it started
00:29:00 - starting a new company and actually having fun with it
00:34:00 - intergrity in the business world
🟧TRY COACH TARA APP FOR FREE:
🟧SELF GUIDED PROGRAM:
https://www.taragarrison.com/level-up
🟧INDIVIDUAL ONLINE COACHING:
https://www.taragarrison.com/work-with-me
🟧CHECK OUT HIGHER RETREATS:
https://www.taragarrison.com/retreat
🟧 SOCIAL MEDIA:
Instagram @coachtaragarrison: https://bit.ly/3yxK6CP
TikTok @coachtaragarrison: https://bit.ly/3q2yZxS
Facebook @coachtaragarrison: https://bit.ly/3oU6xz0
🟧 INSIDE OUT HEALTH PODCAST SPECIAL OFFERS:
☑️ Upgraded Formulas Hair Test Kit Special Offer: https://bit.ly/3ehSyuV
☑️ Upgraded Formulas Main Site & Get 15% OFF Everything with Coupon Code INSIDEOUT15: https://bit.ly/37HA4BE
☑️ Rep Provisions: Vote for the future of food with your dollar! And enjoy a 15% discount while you're at it with Coupon Code COACHTARA: https://bit.ly/3dD4ZSv
If you loved this episode, please leave a review!
Here's how to do it on Apple Podcasts:
Go to Inside Out Health Podcast page:

https://podcasts.apple.com/us/podcast/inside-out-health-with-coach-tara-garrison/id1468368093

Scroll down to the 'Ratings & Reviews' section. Tap 'Write a Review' (you may be prompted to log in with your Apple ID). Thank you!